Solar Power Systems and Their Benefits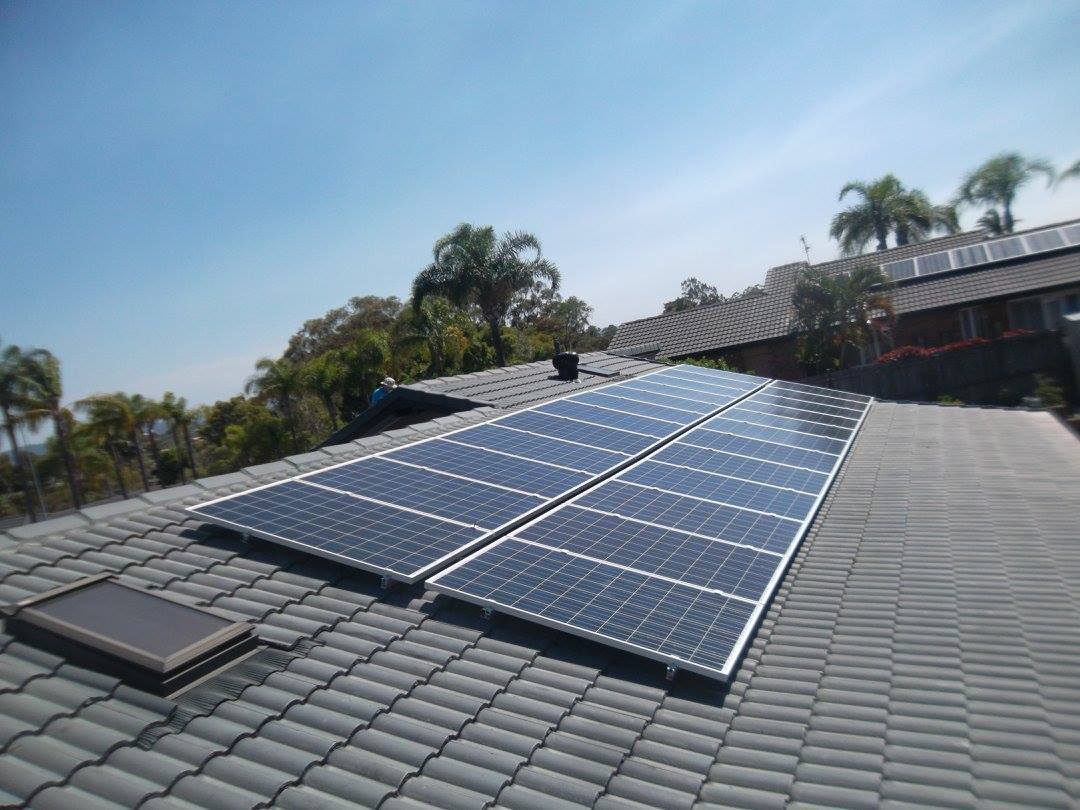 How do Solar Power Systems Work?
Today, an extremely popular alternative energy source in Australia is solar power. It has been a talking point both for families looking to reduce their electricity bills as well as a political power point for both major political parties in Australia.
In its simplest form, natural sunlight is converted into electrical energy with the use of solar power systems on your home or office roof. The earth receives more energy from the sun in one hour than the power requirement of the world for the entire year. Why shouldn't we take advantage of this power source!
During the past couple of years, many have spoken about the benefits solar energy and you can see a wealth of information about solar panels and systems all over the internet. The main reason why people have become so interested in solar energy is because of the ever increasing electric supply costs here in South-East Queensland. Although Australia still has large reserves of fossil fuels such as coal the ecological issues (i.e. international warming, the hole in the ozone layer, and so on) mean that pressure to reduce our reliance on fossil fuels for energy production is higher than ever before.
These concerns can be addressed by solar power and at the same time you can also conserve your cash savings over the long term after your initial investment in the setup of your solar power system on your home or office roof.
Solar hot water is another way you can save on your electricity costs. By installing a solar hot water system on your roof, you can further reduce your quarterly electrical bills. An option here is to provide electricity during daylight hours from your solar system to your hot water system. Then during the hours where solar power is not produced (i.e. night time) automatically switch off the power to your hot water system. This way it will only be heating the water using solar power instead of electricity drawn from the grid.
In remote locations, those who don't have easy access to traditional power sources typically opt for solar power. This is by far the cheapest option to electrify those distant residences and businesses.
Solar panels can be large and ugly to look at if you place them on your roof where they can be easily seen from higher vantage points. It's therefore important that your chosen solar panels and system installer uses the most efficient solar inverter system to reduce the number of required panels.
A good quality solar power inverter will produce more usable electricity from your panels than a poor-quality inverter and battery system.
Good quality solar inverter ranges we install incude these two top brands:
Where to use Solar Power Systems
By utilising solar power, you will see a significant reduction in your electric costs in the coming months especially if you're utilising solar power both indoors as well as outside.
Solar powered lights are quite common for garden lighting and can be purchased from your local Bunnings or lighting stores such as Beacon Lighting and some people are utilising solar even for indoor lighting in their homes and businesses. Solar power is unquestionably a practical energy solution for your home due to the fact that it has no recurring cost and a very low, nearly minimal, upkeep expense.
Community halls, schools, medical clinics and other buildings that are not connected to any grid lines can use PV cells to produce power from the sun and save on their expenses.
You can even heat the water of your swimming pool using solar power!
Are you familiar with solar water pumps? In remote places, the water pumps are powered by sunshine. Historically windmills were the number one choice when it comes to powering water pumps, but now solar power has actually ended up being a more practical option. Powering boreholes directly from the sun as well as pumping water across farm lands.
When you use solar power instead of grid power, you can benefit as long as the system works correctly and effectively. Given that solar power is not that efficient (particularly if you're using poor-quality solar power systems), you would need to use it in combination with another traditional energy source, such as the Energex grid.
The government is still providing financial assistance to Gold Coast and Brisbane locals who wish to purchase and setup solar power devices, such as solar power or solar photovoltaic panels. Using solar energy really provides you the double benefit as you are not only avoiding environmental damage but likewise you are also lowering your own electrical power costs. If you are not able to utilise solar energy for your home you still have the option of feeding the solar energy produced by your solar system back into the grid.
Solar power has many usages and it is not just restricted for home or office usage. Can you think of other ways to use solar power? How would you utilise solar power systems to help deal with the three concerns mentioned earlier in this article?